Dr. Catherine Nutting, Family Nurse Practitioner, Metabolic and Nutritional Medicine
TEN TIPS FOR HEALTHY VALENTINE GIFTS
Fruit – "Apple of My Eye" or "A Real Cutie"
Lip Balm – "You're the Balm"
From the Heart – Personally written Valentine Song or Poem
Time Together Coupons  – "good for a Daddy-Daughter Date"
Paper Airplane – "Flying High with You"
Sports Equipment

Frisby – "what a catch"
Tennis ball – "love all"

Time Together Coupons  – "good for a Daddy-Daughter Date"
Sunglasses – "Eyes on my Valentine"
Homemade
Herbs – "You're a mint"
Homemade Gifts – bubbles, play dough, scrub, soap
WHOLISTIC VALENTINE'S MENU
Gluten Free Crab Cakes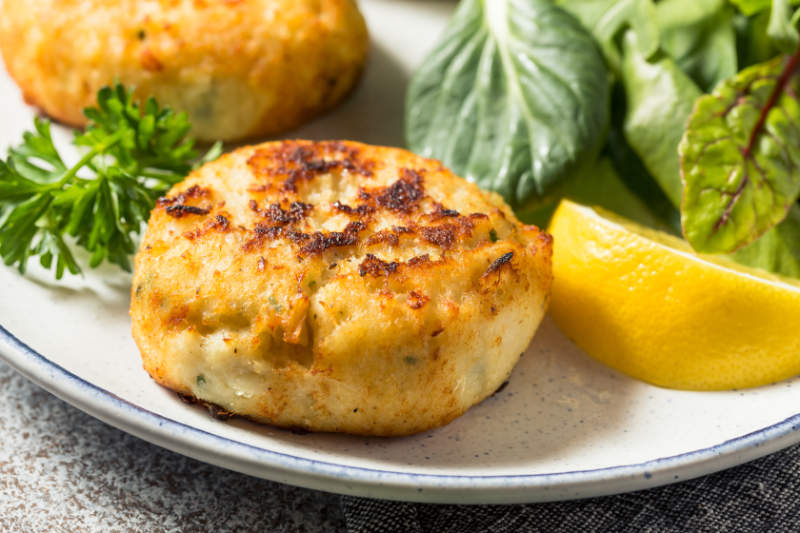 Ingredients:
One pound lump crab – vegan option 14 ounces of heart of palm chopped to crab meat consistency
1 beaten egg  – may substitute chia/flax mix for vegan option or egg allergy
1 red pepper
3 Fresh Garlic Cloves
¼ cup onion
1 cup Gluten Free Crumbs
1 Tablespoon Mayo
1 Tablespoon GF Mustard
1 tsp salt
1 tsp pepper
1 tsp paprika
1 tsp basil
1 tsp thyme
1 tsp parsley
1 tsp oregano
1 tsp onion powder
Instructions:
Dice red pepper, onion and garlic.
Saute above mixtures until cooked but not brown.
Combine cooked mixture with lump crab and then all of the remaining ingredients
Add additional crumbs if mixture too wet and additional mayo or mustard if too dry.
Shape into large crab cakes
Heat olive oil in pan  or grease olive oil on baking dish
Flip crab cakes to cook other side
Cook until crab cakes are golden brown about 5 minutes on each side.
Enjoy!
If you'd rather not cook, Maryland Blue Crab Cakes Express delivers fresh gluten free crab cakes to your door!
Artichoke Hearts

Find out How to Cook and Eat an Artichoke Heart!
Dark Chocolate Covered Strawberries
Ingredients
Organic Strawberries
Coconut  or Olive Oil
Dark Chocolate
Optional: Slivered Almonds or Crushed Walnuts
Directions:
Wash strawberries
Melt dark chocolate and 1 tablespoon oil in double broiler
Stir well
Hold on to stem of strawberry and dip strawberry into the chocolate mixture
Place dipped strawberry onto wax paper
Dip into crushed or slivered nuts
Refrigerate to set well.
Enjoy with the one you love!
Dr. Catherine Nutting, Editor-In-Chief
– and the –
Wholistic Pediatrics & Family Care Team